When you think of serial killers, you mostly think of men. However, it might surprise you to learn that some of the worst have been females.
1. Elizabeth Bathory
Elizabeth Bathory is consider as the worst female serial killer of all-time. She even tops the most notable male killers on the list of most devastating murders of all time. It is not surprising when you learn that she was responsible for 650 deaths. She was born to a noble family in Hungary on August 7, 1560. Bathory married at only 15 years old and took over her husband's castle as he went off to war.
She began her murderous ways in 1584, luring young women to her castle. She promises to pay them for work but ultimately torturing, killing, and in some cases eating them. It's been in a document that Bathory believes that she could absorb life from her victim's blood, and is consider to be the world's first vampire. Her novel status keeps her from trying until 1610 when she was finally in arrest. And on August 21, 1614, Bathory died in a windowless room, never to drink the blood of innocents again.
2. Karla Homolka
The wife of Paul Bernardo, potentially the most infamous killer in Canadian history. Karla Homolka was born on May 4, 1970, in Port Credit, Ontario, Canada. Between December 24, 1990, and April 19, 1992, she along with Bernardo were responsible for the sexual assault and murder of three minors. Two of them were abducted, teenagers.
Her first victim was her own sister Tammy, who Homolka drugged and presented to her new husband as a wedding gift. Unfortunately, Tammy vomited while unconscious from the drugs and asphyxiated.
Homolka initially claimed that she was force to perform these incredibly heinous acts by her abusive husband and even managed to secure a plea deal with the crown attorney prosecuting Bernardo's case. However, it was reveal via video evidence that Homolka not only took part in disgusting actions but has initiate many of them.
3. KD Kempamma aka Cyanide Mallika
K D Kempamma, known as "Cyanide Mallika", is India's first convicted female serial killer. Commencing with her first murder in 1999 Kempamma killed 6 women over the next 8 years, 5 between October and December in 2007. She befriended victims from female temple devotees and portrayed herself as a deeply pious woman. After gaining their confidence she would call them to another temple, ask them to dress in their best clothing and jewellery, and give them 'holy water' with cyanide to drink.
She was caught by police trying to dispose of the jewelry and give confession under interrogation. She was the first woman to be sentence to death in Karnataka.
4. Aileen Wuornos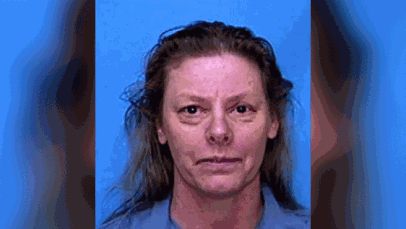 Aileen Carol; born Aileen Carol Pittman; February 29, 1956 – October 9, 2002) was an American serial killer and prostitute who murder seven men in Florida in 1989 and 1990 by shooting them at point-blank range.
Wuornos claimed that her victims had either raped or attempted to rape her while she was servicing them and that all of the homicides were committed in self-defense. She was sentenced to death for six of the murders and was executed by lethal injection on October 9, 2002.
5. Judias Buenoano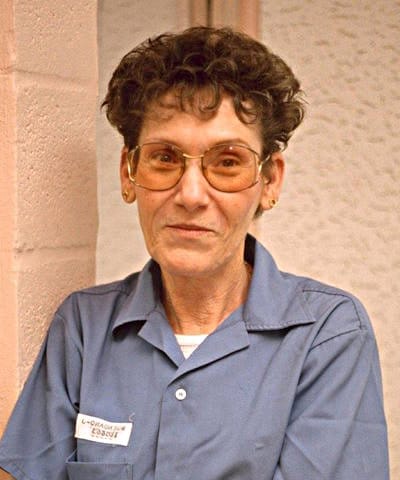 Buenoano killed her husband James Goodyear, according to NBC News, her son Michael Buenoano, her boyfriend Bobby Joe Morris, and potentially her boyfriend Gerald Dossett. She was also believed to have been involved in a 1974 murder in Alabama, and attempted to murder her fiancé John Gentry.
Buenoano has been execute in 1971 for the murder of her husband. She was later link to many of the other murders. She was the first woman to be execute in Florida since 1848 and was the third woman to be executed in the U.S. since the reinstatement of capital punishment in 1976.
ALSO READ:
SEE REFERENCE:
THANKYOU FOR YOU YOUR TIME>>>>>>>>>>>